Replaceable Test Strip Port
Removes contamination on test strip ports caused by blood sample handling.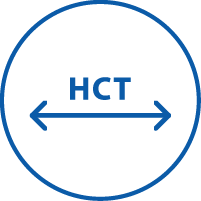 Wide Hematocrit Range (10-70%)
Suitable for blood glucose testing in newborn, dialysis and anemia patients.
Minimal Blood Contact
The innovative side-insert test strip allows users to avoid contact with the blood sample.
Barcode Scanner
Supports both 1D and 2D barcodes scanning for accurate patient ID confirmation.
Auto-Coding
Eliminates the need of manual coding and delivers better accuracy than non-coding.
Ergonomic Design
Lightweight, comfy hand grip and intuitive user interface.
Ergonomic Design. User-Friendly
Ergonomic Design for Female
Lightweight (only 260g), comfy hand grip designed for ease of holding.
Barcode scanner is built into the base of the meter to protect patients' eyes from the emitting red light. Supports both 1D and 2D barcodes scanning.
Real-time data transmission ensures the validity of data recording. Docking station for battery charging and synchronization to diabetes management system.
ID verification of meter operators for access control.
Easy, efficient retrieval of patient information via barcode scanning, i.e. Patient ID, Name, Birthday, and Gender etc...
Medical Order Confirmation
Retrieve medical order to perform glucose testing on selected patients.
Entry of Strip Information
Input the strip lot number to allow the operators to identify the expiry date of test strips.
Intuitive Operational Guides
Step-by-step instructions using graphics and animations to minimize operational errors.
A Comprehensive Diabetes Management Solution
Insert the test strip into the test strip port on the meter.
Apply the blood sample to the edge of the sample port.
After 5 seconds, the test results will appear.
4. Rotate and pull up the test strip from the meter
Test strip

GS700

Coding

Auto coding calibration

Enzyme / Measurement technology

GDH / Electrochemical sensor

Blood sample source

Capillary, venous, arterial and neonatal whole blood

Minimum sample volume

0.75 microliters (0.00075c.c.)

HCT range

10 – 70%

Measuring range

10 – 600mg/dL (0.6 – 33.3 mmol/L)

Meter dimensions (L x W x H)

160.0 x 73.5 x 28.0 mm

Display area (L x W)

53.3 x 70.1 mm

Weight (with battery)

285.0 ± 10 g

Power supply

Rechargeable Li Battery

Memory capacity

Measurement result: 5000 readings

QC result: 1000 readings

Operating temperature

6 – 44℃ (43 – 111°F)

Operating relative humidity

10 – 90%

Meter storage conditions

-10 – 60°C (14 – 140°F)

Test strip storage conditions
4 – 30°C (39 – 86°F), < 90% relative humidity

Accuracy

Glucose concentrations < 100mg/dL (5.5mmol/L), error within ± 15mg/dL (0.83mmol/L)

Glucose concentrations ≧ 100mg/dL (5.5mmol/L), error within ± 15%

Precision

Glucose concentrations < 100mg/dL (5.5mmol/L), SD < 5mg/dL

Glucose concentrations ≧ 100mg/dL (5.5mmol/L), CV < 5%
Fully comply with ISO 15197:2013. For more relevant certifications, please contact us at enquiry@bionime.com.my.